With the unveiling of its latest ecommerce feature—QuickPay—Solvpath is making it easier than ever for shoppers to buy online—and for advertisers to gain access to their untapped revenue potential. 
Available on platforms—Checkout Champ, Konnektive CRM and Sticky.io—Solvpath's QuickPay component works by streamlining the checkout process.
Existing customers (those who have already made purchases) can after a one-step authentication, simply click through to "Complete Order." Not having to re-enter contact or credit card information makes converting a sale easy for merchants; for customers, it makes checkout a breeze.  
Preview the DEMO below 
By making it easier for customers to purchase the items they want, Solvpath also makes it even easier to incentivize them. Through Solvpath's Marketplace advertisers can offer special promotions and discounts to their select customers on an assortment of products, which consumers can take advantage of with the click of a button, friction-free.  
The result? A boost in engagement, a boost in business, a boost in the life-time value of existing customers. 
By monetizing the customers they already have, says Solvpath Founder and CEO Carl DAgostino, advertisers can shift away from the tendency to over-focus on initial sales.
"The strategy and financial outlay that go into securing initial sales get you only so far,"   "So you make a sale or succeed in signing someone up for a subscription. The customer is happy with your product. This is all great.  But what's your post-sale strategy? How can you add additional value and, most importantly, generate additional revenue?"
Solvpath's QuickPay serves as a corrective to this issue, particularly to the rising costs associated with acquiring new customers. With this new feature, the cost of enticing an existing customer to buy again is comparatively low.  
Simplifying the process results in higher conversion rates; in turn, higher conversion rates allow businesses to sell products at a lower price point. Offering products at a discount sends conversion rates even higher.  
"Advertisers are sitting on a gold mine of potential revenue," says DAgostino. "With Solvpath's new QuickPay checkout feature they could really increase revenue and watch their customers' lifetime value skyrocket."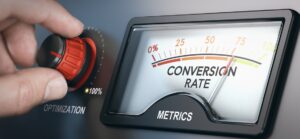 A Few Ways to Drive Customers to QuickPay: 
Membership features

—Allow customers to access Solvpath's marketplace using member vs non-member pricing discounts. If a customer purchased any of your products before, part of a VIP program or have any products on subscription. Allow them to reap the benefits of member pricing, special discounts friction-free.
Shipment Inserts

—Monetize your shipped packages with an insert and QR code technology. Offer discounts and mystery promotions to keep customers enticed to receive their next package. Have a QR code go direct to Solvpath's Marketplace or individual product offering.
Transactional SMS/Email—Advertisers (w/ customer consent) can reach out to existing customers via drip sms and email messages offering customer loyalty discounts and incentives. 
If you're an advertiser or agency using Checkout Champ, Konnektive CRM or Sticky.io contact Solvpath direct to schedule a demo, and see how you can quickly monetize your customers. Go to https://Solvpath.com

About Solvpath 
Based in New York but operating globally, Solvpath strives to simplify and improve a range of consumer tasks through automation and self-serve technology. Known for its incomparable handling of inbound support, Solvpath also excels at finding ways to help businesses add additional value, such as by incentivizing customers to take advantage of the discounts and promotions made available through subscriptions and membership features—which not only monetizes customers businesses already have, but helps retain them. From sales to support to analytics and problem-solving, Solvpath delivers ecommerce solutions and utilizes the self-serve methodology customers prefer to deliver a simplified, seamless e-commerce experience.